watchOS overview
watchOS
is an operating system design by Apple for smart watches. It is based on iOS. The majority of applications are simplified versions of the same ones from the iPhone. That is, the watch supports the same programs as the smartphone does, but differs on the design — for a small screen — and on the performance — for a weak processor. OS updates are available for all models, now watchOS 4 is in operation.
Important:
Some of the features described may not work in older versions. The best thing to do is to upgrade to watchOS 4. So you get new applications and fixed bugs. Innovations in the fourth OS version will be described at the end separately.
You can download watchOS via the iPhone connected to the watch. To do this, you need to update the OS on your smartphone to the latest version, charge both gadgets and connect them to Wi-Fi. In the watch settings on the iPhone go to "Basic" — "Software Update." During booting up it's better not to remove the watch from charging and not to restart the device.

1.0 — April 2015. The basic interface, faces and applications;
1.0.1 — May 2015. Improved performance;
2.0 — September 2015. Applications, performance and faces updating;
2.0.1 — October 2015. Errors and bugs correction;
2.1 — December 2015. Corrections, new languages supporting;
2.2 — March 2016. Maps updating, new languages supporting;
2.2.1 — May 2016. Corrections, improved performance;
2.2.3 — July 2016. Corrections, improved performance;
3.0 — September 2016. Applications, performance and faces updating;.
3.1 — October 2016. Errors and bugs correction;
3.1.1 — December 2016. Errors and bugs correction;
3.1.3 — January 2017. Corrections, improved performance;
3.2 — March 2017. The file system updating, SiriKit for developers;
3.2.2 — May 2017. Errors and bugs correction;.
3.2.3 — July 2017. Errors and bugs correction;
4.0 — September 2017. Applications, performance and faces updating;
4.0.1 — October 2017. Errors and bugs correction;.
4.1 — October 2017. Streaming music support, errors and bugs correction;
4.2 — December 2017. Errors and bugs correction;
4.2.2 — January 2018. Errors and bugs correction;
4.2.3 — February 2018. Errors and bugs correction;
Version in development — 4.3 beta 6, shown to programmers in March 2018.
Control and interface of watchOS
OS is intuitive, clear and understandable. There are only three control elements:
Digital crown. One click — to go from the main screen to the face. Two clicks — the last application. Long tap leads to calling up Siri. Rotating the crown changes the zoom on the main screen, scrolls through the faces, notifications, sound, display light;
Side button. One click — to open the Dock, the task manager in the watch. Two clicks — to go to the purse and to Apple Pay. Long tap — turning off the emergency call menu;
Display. All can be controlled with the help of swipes. Horizontal swipes browses through the menu, the top swipe — notifications, the bottom one — quick access to the functions. There is a battery indicator, sound, a flashlight, watch locking, a ping of the smartphone.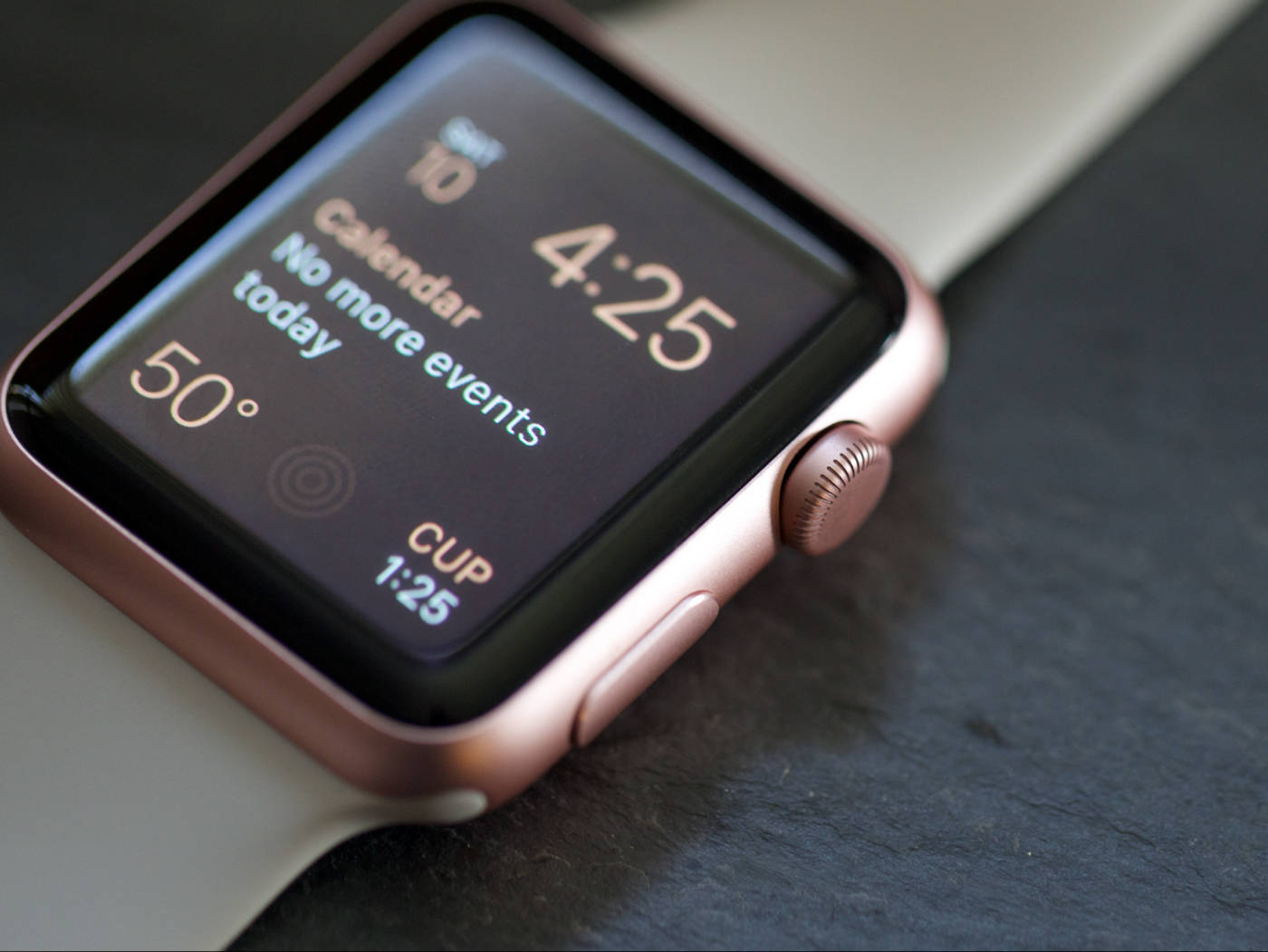 Applications for watchOS
When you download applications to your smartphone, they are automatically duplicated on the connected watch. Starting from the second OS version some independent programs are also available. All applications on the screen are shown in a grid, which can be zoomed in and out. In watchOS 4, along with the grid there is also an ordinary list — it's convenient to scroll it through with a wheel.
Native applications:
Watch. Current time, an alarm clock, a timer, a stopwatch, world time;
Phone. In pair with the iPhone you can answer and call from the watch. In versions with LTE-module the application works without connection to the smartphone;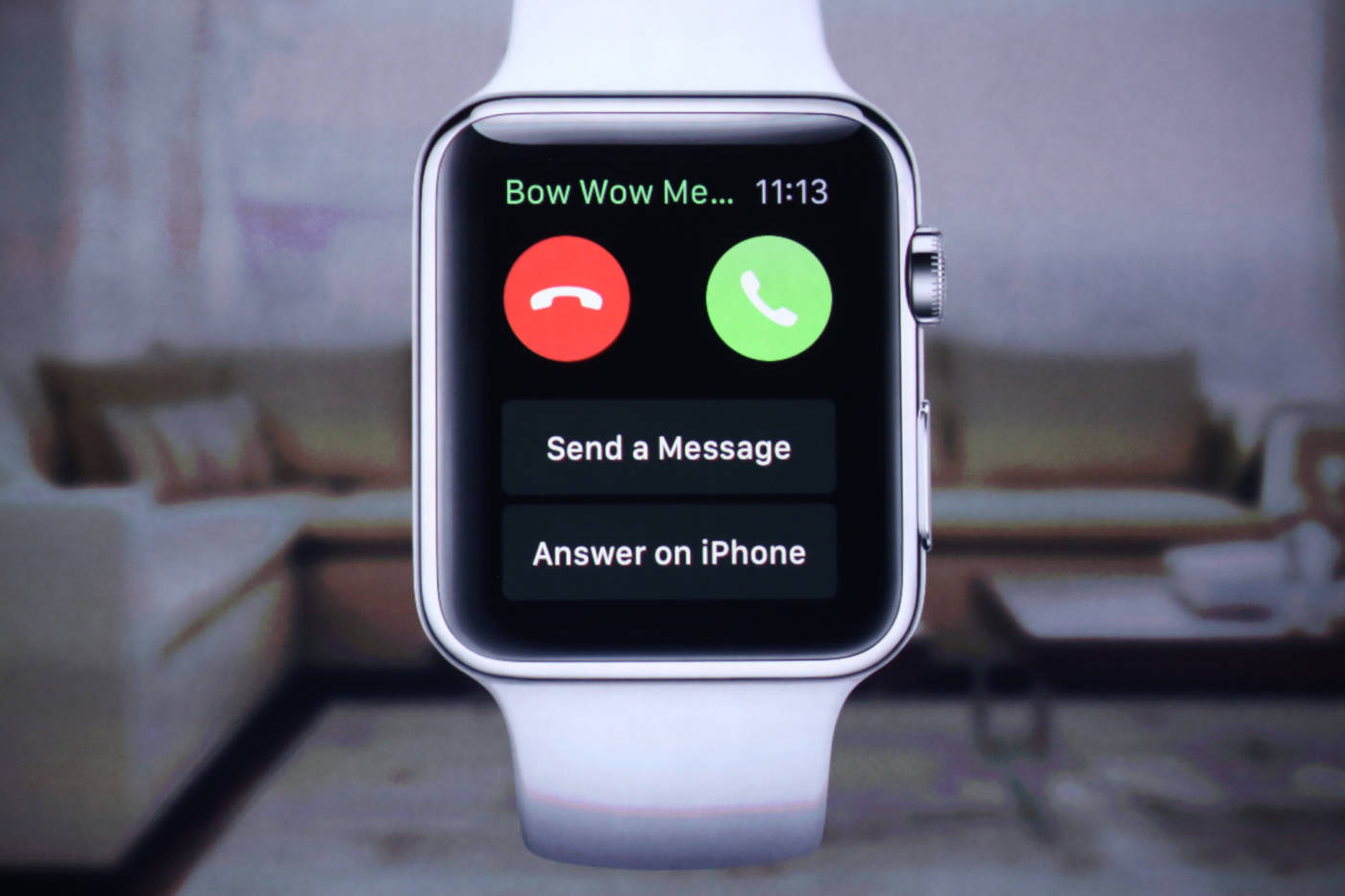 Messages. The principle of operation is the same. In connection to the iPhone, you can read messages through iMessage and respond — with a voice or by drawing letters manually. There is no keyboard;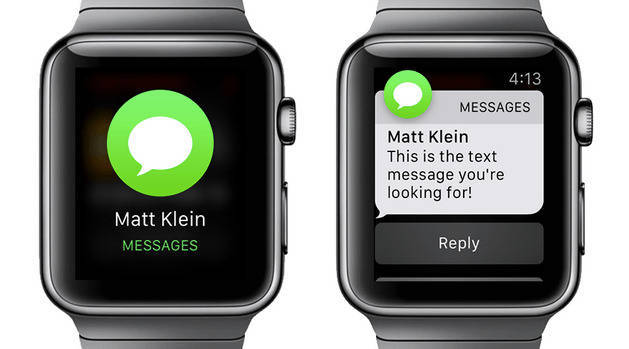 Siri. It works in the same way as on the smartphone. In Apple Watch Series 3, Siri has learned to respond with a voice, in other versions — only text answers are available;
Heart rate. It monitors the heart rate and physical exertions. If it notices that your pulse quickens or that you have irregular heartbeat in a state of rest — it will raise the alarm;
[img:watchos_heart rate.jpg|watchOS — Heart rate]
Workout. A number of set modes for different workouts in a gym and outdoors. Intensive trainings with statistics. It supports background music. GymKit is synchronized with suitable exercise machines, but there are few of them even in the USA;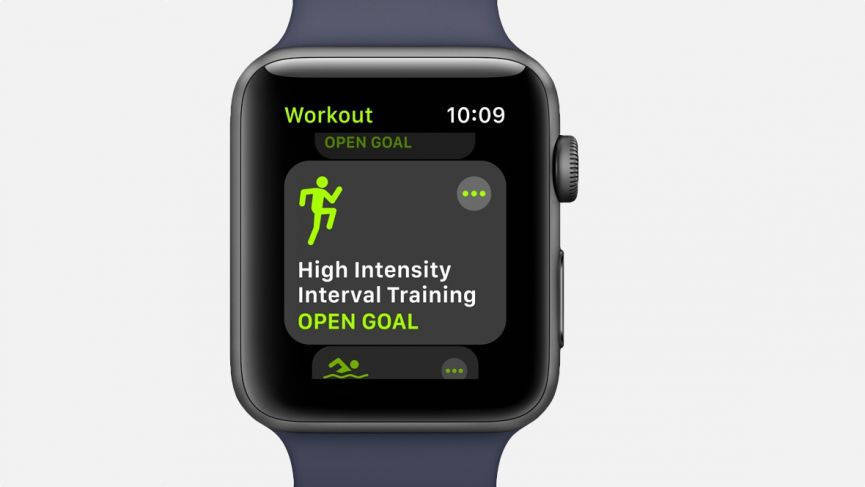 Music. Playlists and tracks from the iPhone can be turned on from the watch, you can switch from one to another, change the sound. If there is enough memory, you can store it right in the watch. WatchOS 4 has music streaming right through Wi-Fi, but you need a subscription to Apple Music;

Activity. The watch motivates the user to burn calories, to walk a certain distance and to do some exercises after every hour of sedentary job. There are achievements, reminders and visualization in the form of filling rings;

Purse. Double clicking on the side button opens Apple Pay. You can pay in the terminals straight from the watch;
Weather. The current weather can be displayed in the widget on the watch face;
Camera. Remote control of the camera on your smartphone and photos viewing;
E-Mail. It allows you to reply to and send letters. It works with all servers;
Maps. Navigation, places nearby, transport;
Calendar. It also includes reminders of events;
Remote control. The watch functions as a console for Apple TV or iTunes;
Breath. It reminds you to relax and breathe deeply. Meditation!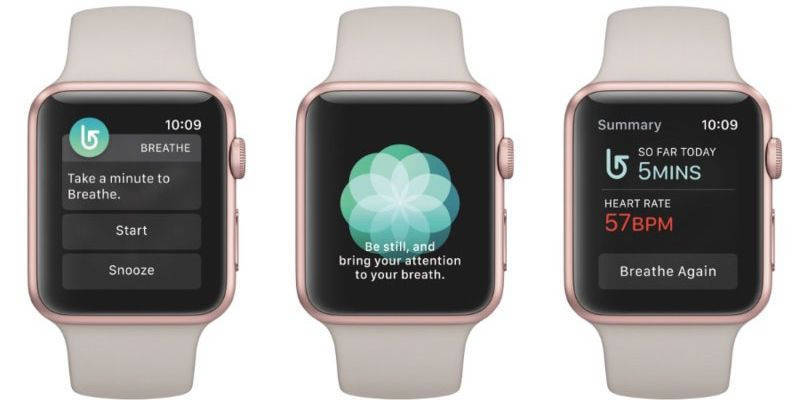 Application setting is available on the watch as well as on the iPhone. You can download third-party programs via your smartphone. Apple supports such programs worse — there are bugs. Any application, including a native one, can be deleted, so try and check.
The best third-party applications for watchOS
Application
Description
Rating
Strava
Accurate fitness-tracker
4,2
Shazam
Song detector
4,8
Instagram
Photo tape
4,7
Slopes
Statistics for skiing and snowboarding
4,7
Cheatsheet
Notes with their displaying on the screen
4,6
iTranslate
Translator with sound
4,7
Overcast
Podcast in pair with iPhone
4,8
WatchOS faces
There are a number of standard screens in the OS. If you scroll through all of them, then through the icon + you can create your own watch face from the set of components. On the main screen you can display time, battery power, notifications, messages, pulse, news, weather, an icon of any application. It is convenient — the user himself/herself chooses the most useful features.
Native watch faces — watchOS 1:
Modular face. Digital watch and several components by choice;
Utilitarian face. Digital watch and a notification bar;
Simple face. Analogue watch and a notification bar;
Chronograph. Analogue watch with a stopwatch and timer;
Colour. Standard analogue watch in different colors;
Astronomy. Digital watch against the background of interactive Earth, as in Google Earth;
The sun. The current position of the Sun over the horizon at the user's latitude;
Motion. Digital watch with animation: butterflies, flowers, jellyfish;
Mickey Mouse. Analogue watch with voice acting on demand.
[img:watchos_modular face.jpg|watchOS — Modular face]
[img:watchos_utilitarian face.jpg|watchOS — Utilitarian face]
[img:watchos_simple face.jpg|watchOS — Simple face]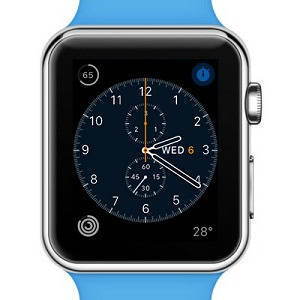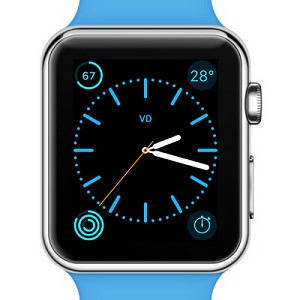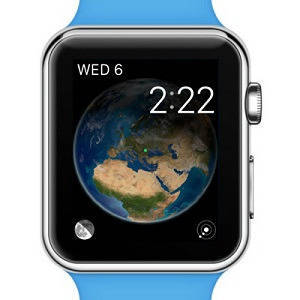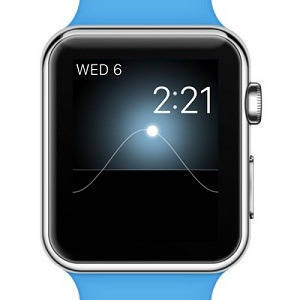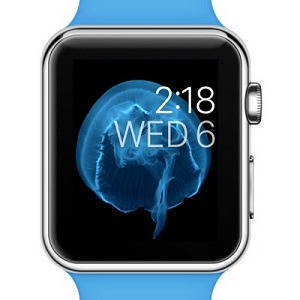 Native watch faces — watchOS 2:
Time-lapse photography. Video of cities in accordance with the time of day or night;
Photo. Any image with optional modules.

Native watch faces — watchOS 3:
Activity. Activity rings against the background of digital or analogue watch;
Figures. Combined digital and analogue watch;
Minnie Mouse. A female version of the face with Mickey Mouse.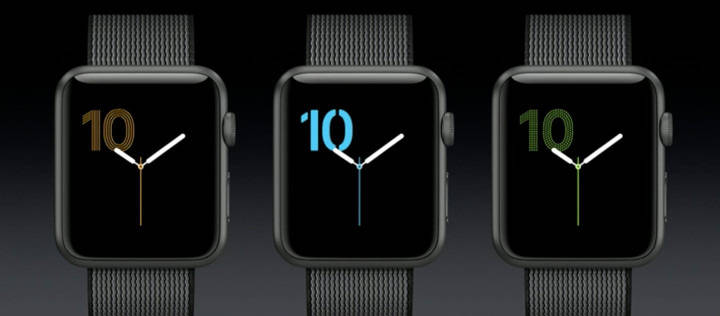 [img:watchos_mickey mouse.jpg|watchOS — Mickey Mouse][img:watchos_minnie mouse.jpg|watchOS — Minnie Mouse]
Native watch faces — watchOS 4:
Siri. The smart display shows information based on the user's behavior;
Toy story. Digital watch with animated figures of the characters;
Kaleidoscope. Analogue watch with animated ornament in the background.
[img:watchos_toy story.jpg|watchOS — Toy story]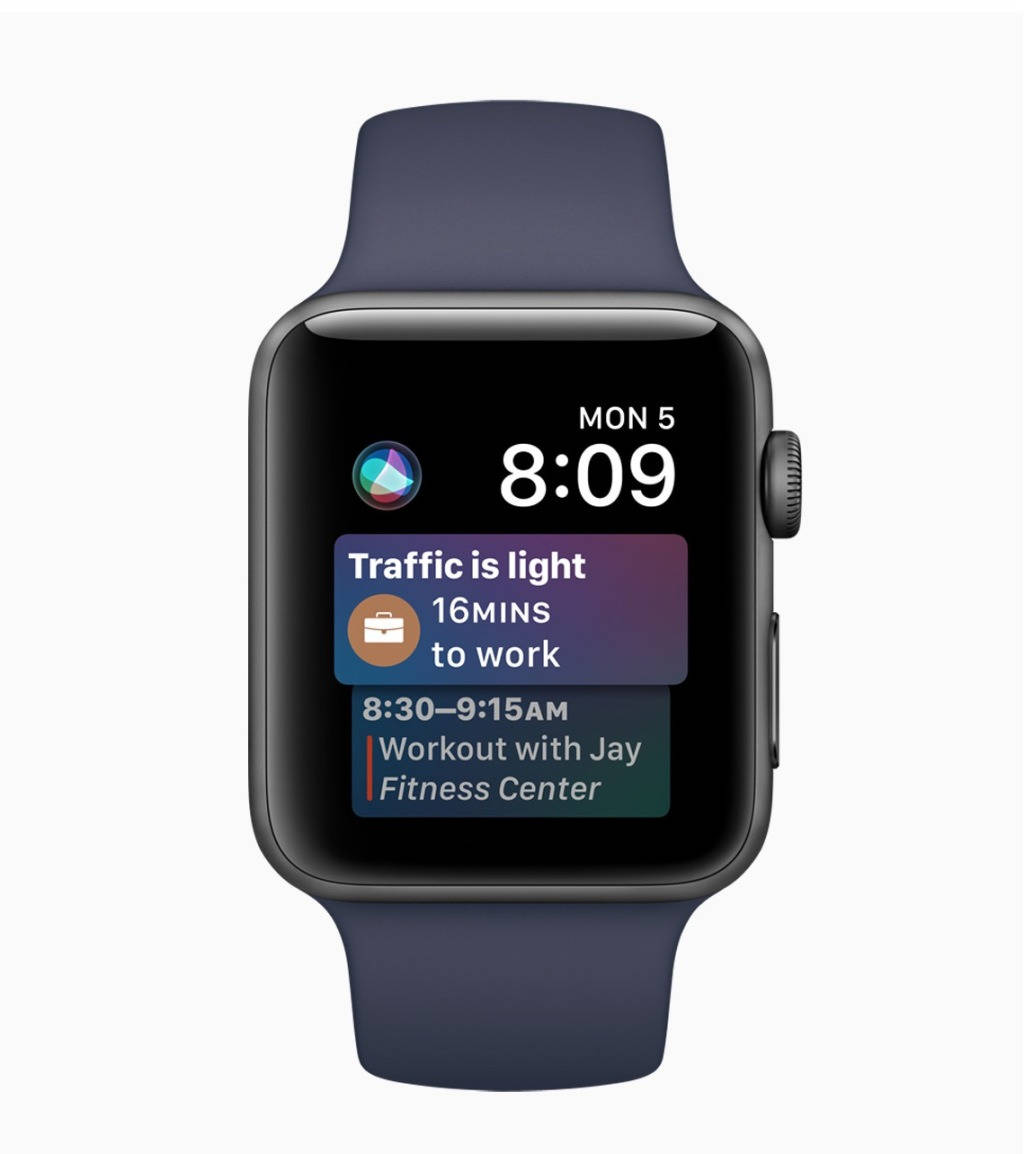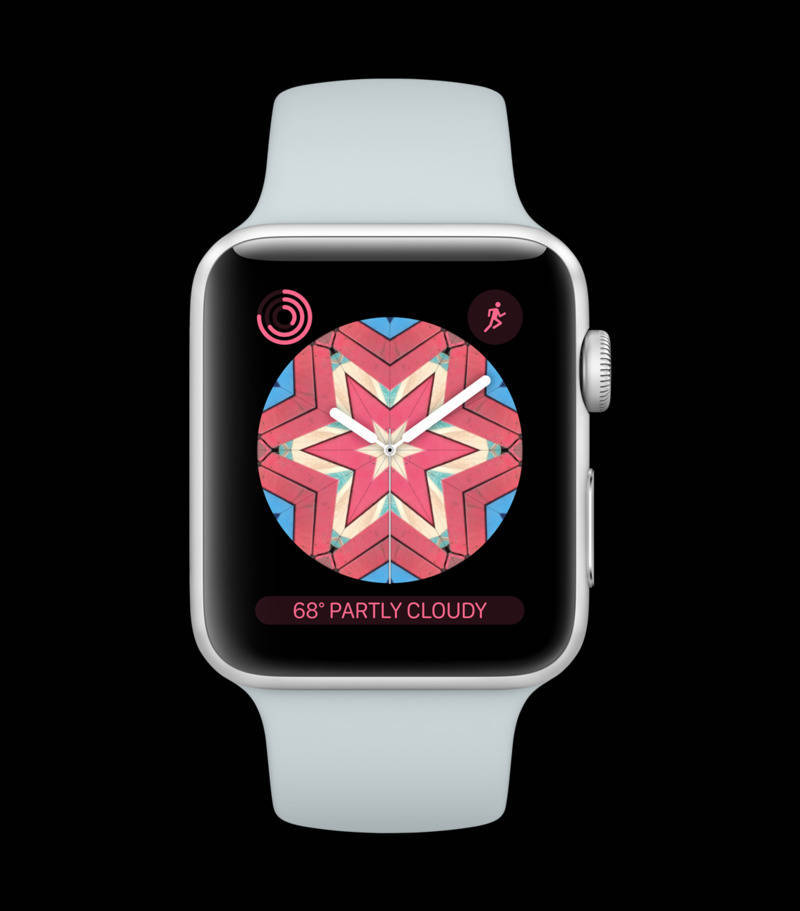 If there are few standard and custom watches, then new watch faces can be downloaded. Users have already made tens of thousands of options.
watchOS 4 — the main changes
In addition to the new screens, even more useful innovations have appeared in the fourth OS version. Applications are now available not only as a grid, but also as a list. In Dock, icons are now vertical — it's more convenient to scroll with a crown. A flashlight has appeared. The phone can now call any number — thanks to the digital keypad. WatchOS 4.1 has streaming music even without connection to the iPhone.
[img:watchos_new app design.jpg|watchOS — New app design]
The disadvantages and errors of watchOS
The main problem with OS is the work of third-party applications. All of them work through the iPhone, that is, the smartphone processes the data, and the watch only shows the result. Therefore, the programs slow down and crash. Apple traditionally pays more attention to branded applications, supports them and releases updates. Programs from other brands are less optimized — especially errors often appear in Telegram and Messenger for Facebook.
A number of other problems are connected with the software:
Disconnection from the iPhone or an unsuccessful attempt to synchronize;
Loss of Bluetooth signal and Wi-Fi;
Failure to monitor activity and health;
Spontaneous activation of night or flight mode.
In the current version of watchOS 4.2.3 the problem of connecting to Wi-Fi instead of to mobile network in a watch with an LTE-module is fixed. Forced reboot after a weather request to Siri is fixed too.
Competitors of watchOS
Apple's OS is worth comparing with two main competitors: Android Wear and Tizen:
Interface. watchOS and Tizen have richer customization, and the interface is more convenient — thanks to the crown with a grid from Apple and bezel with a circular list in Tizen. Android Wear has fewer widgets, and you need more swipes to manage it;
Applications. Apple has the most number of available applications. Even native basic programs can be deleted. There is a camera control. Competitors do not have such functions;
Fitness. The overall set of functions — training, activity, health monitoring — is the same. But watchOS is not good for sleep monitoring — the watch discharges too quickly;
Compatibility. Android Wear and Tizen work with dozens of smart watches. Both systems are compatible with both Android and iOS. WatchOS is an exclusive item for Apple Watch range.
Pebble OS is not a competitor for the watch with the same name, but rather an alternative to watchOS. The watch has a color electronic ink screen, but it is not a touch one. There are less number of applications. But the battery can last a week.
Facts about watchOS
Developer — Apple Inc.;
The base platform — iOS;
Programming languages — C, C ++, Objective-C, Swift;
The original code is closed, with some open components;
The launch date is April 24, 2015, watchOS 1;
The current version is February 19, 2018, watchOS 4.2.3;
Size — the space of 2.5 GB is allocated to system files.
Supported watches
Apple Watch and Apple Watch Sport