A virtual reality headset
(VR headset) is a device with a built-in display and lenses that allow users to experience the effect of immersing themselves in the virtual world with the help of a wide viewing angle, head movements tracking and objects controlling using joysticks or controllers. The most advanced VR headset models in 2018 have a tracking system for controllers and headset movements, and the most inexpensive ones work with a smartphone.
The idea of using optics to change the visible reality refers to the period of the photographic equipment development in the first half of the 19 century. The first stereoscope appeared in 1838, and in 1939 the View-Master technology — a device that allowed to view photos "immersing" into them — was patented.
Virtual reality headsets of a modern type with a display first appeared in 1960, and the first commercial models appeared in the 1990s: these were Nintendo Virtual Boy and Forte VFX1. They had little success on the market because of high cost, poor-quality graphics and poor color reproduction.
VR headsets made an epic comeback as a separate gadget during the Google I/O 2012 conference, and in 2014 the most widespread for today the Google Cardboard model for smartphone games was presented. Thanks to the dynamic development of gaming and the increase in the processors and video cards performance, within three years the real boom of VR headsets happened which is sometimes called VRenaissance. So, in 2015-2016, the main top models from Samsung, PlayStation, Microsoft, Oculus and HTC were presented.
Type of VR headset
First model
Release
for computer Forte VFX1
1995
for console Nintendo Virtual Boy
1995
for smartphone Google Cardboard
2014
Standalone
Oculus Go
2018
Standalone augmented reality headsets
Google Glass
2012
Types and cost of virtual reality headset
VR headset for computer (400

USD

- 1,000

USD

) — has a built-in display and is connected directly to a powerful PC, laptop or console. The main processes are performed with the help of the computer processor and video card or game console, so this headset is the most productive and expensive.
VR headset for smartphone (10

USD

- 100

USD

) the mobile phone is inserted into the headset and all the actions are performed on the basis of the smartphone performance. The main problem is that such devices work only with certain phone models.
Standalone VR devices (150

USD

- 1,200

USD

) are a logical development of the previous type. A display, processor and all functions are built directly into the headset, so no additional costs are required.
Augmented reality headset (350

USD

- 4,500

USD

) is also a standalone device that allows you to see the surrounding world, but inserts virtual reality objects directly in the real world.
According to the 3D Sketchfab portal, more than 70% of people mentioned the price as the main reason why they refuse to buy virtual reality headsets. This is not by accident because in addition to the cost of the headset, you will have to buy a powerful PC, laptop, smartphone or game console. The only exceptions are fully standalone VR- and AR-headsets.
VR headsets for PC
High graphics quality.
The headset works on the basis of the video card and computer processor resources, so the performance is significantly higher than that of other categories of VR devices.
High tracking accuracy.
The most popular models Oculus Rift CV1 and HTC Vive have systems of external movements tracking of controllers and headsets. This allows you not to be constrained in movements.
A large choice of games and applications.
The largest SeamVR games base includes more than 3000 games.
Unlimited time of playing
due to the lack of battery.
A good choice of accessories.
To make it more user-friendly, many third-party manufacturers have begun to produce additional products: from comfortable leather pads for the face to wireless connection modules.
High cost.
The price of the most advanced models can exceed 600
USD
, and the average cost can be about 350
USD
without taking into account the cost of accessories and hidden costs of additional hardware.
Requirements for PC.
The most popular VR headsets require the PC with a high-performance processor and a modern graphics card, which reduces the number of potential users and increases the cost of the entire workstation.
Wires disturb.
HDMI and USB ports are usually used to be connected to the computer. The wires prevent movements and limit the immersion, but for some devices it is possible to purchase the wireless connection module of the game with the TPCast module.
Showing 1-7 of 7 items.
Price
Product
Photo
USD
Title
px.
Angle
Hz.
MP
Gr.
USD
Title
499
HTC Vive
1200×1080
110°
90
1 pc.
470
399
Oculus Rift CV1
1200×1080
110°
90
470
189
Sony PlayStation VR
960×1080
100°
90-120
1 pc.
610
799
HTC Vive Pro
1440×1600
110°
90
2 pc.
555

~ 800

Pimax 8K
3840×2160
200°
90
~450
454
Pimax 4K
3840×2160
110°
60
620
StarVR One
1830×1464
210°
90
430 / 450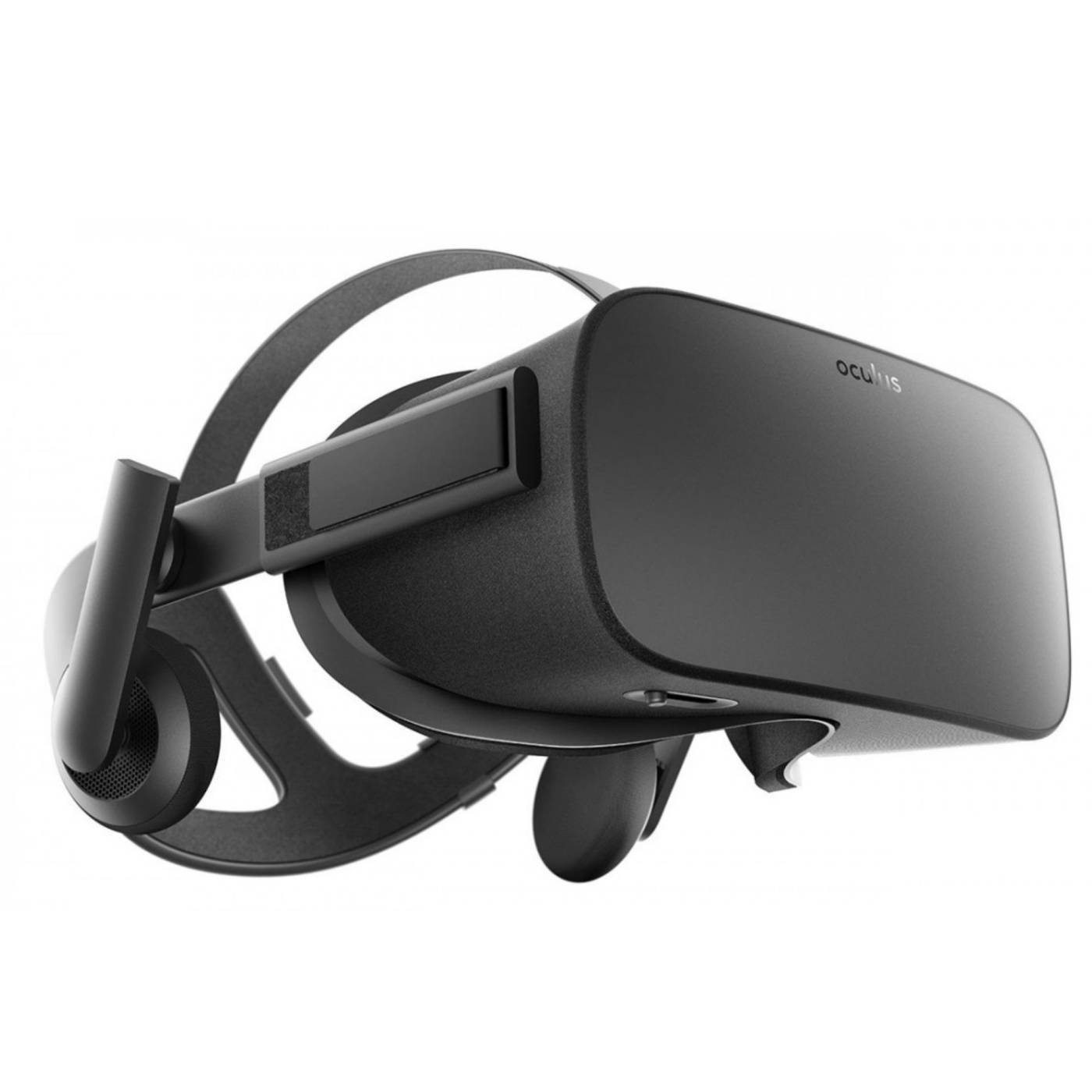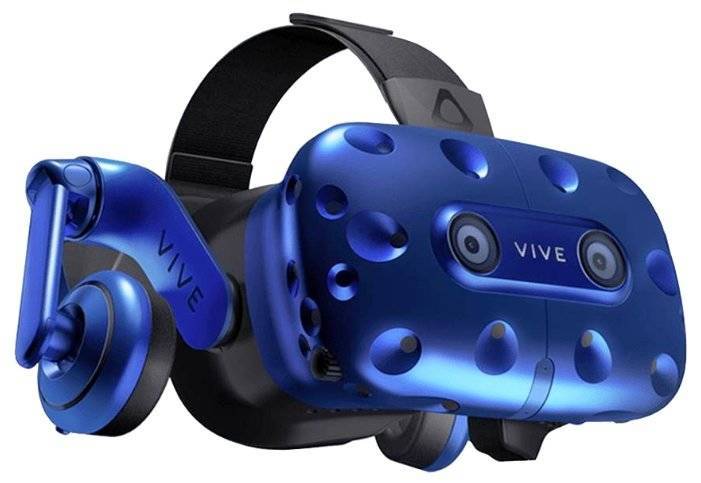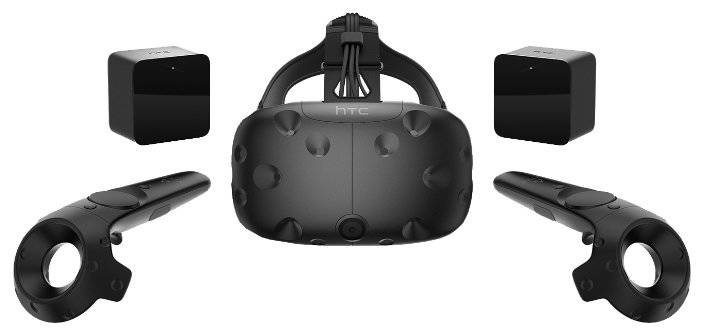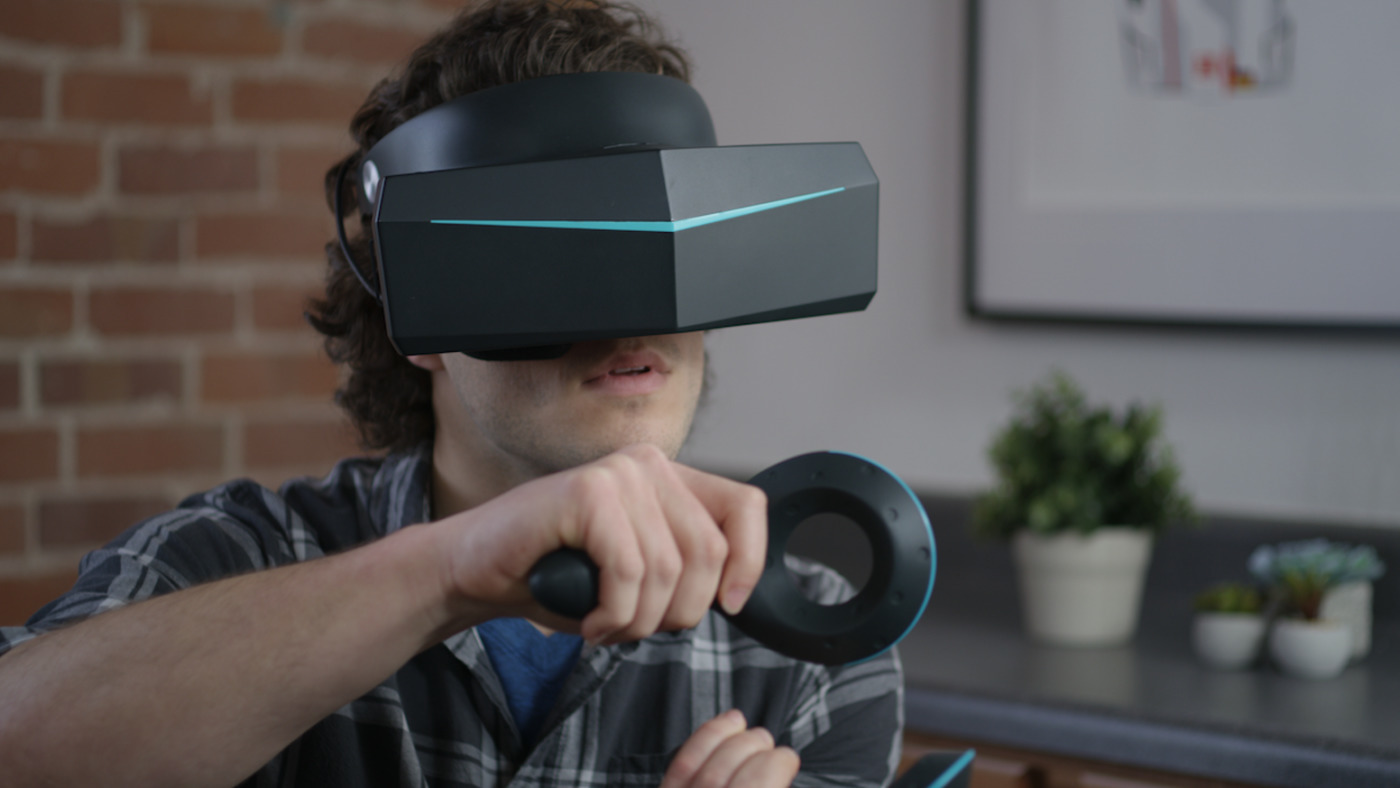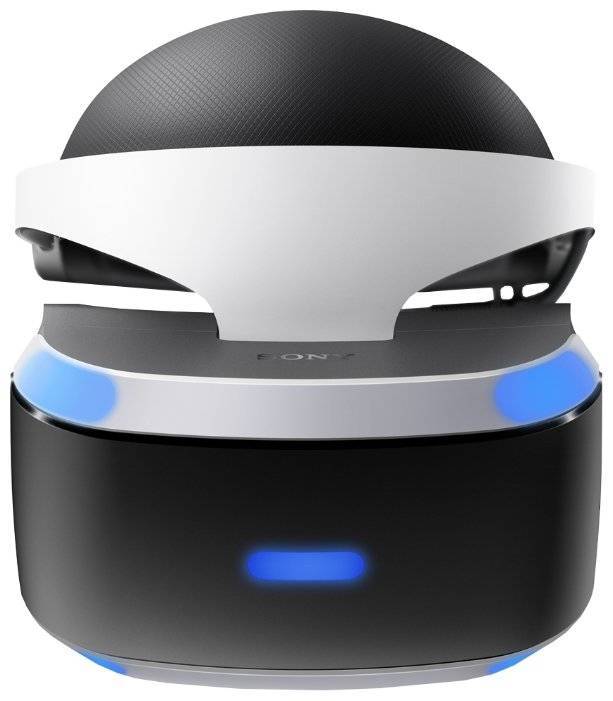 | Requirements | HTC Vive Pro — recommended | Acer Headset 60 Hz — minimum |
| --- | --- | --- |
| Processor | Intel Core i5-4590 / AMD FX 8350 | Intel Core i5 7200U dual-core |
| Video adapter | NVIDIA GeForce GTX 1060, AMD Radeon RX 480 | Intel HD Graphics 620 |
| RAM | 4 GB RAM | 8 GB DDR3 dual-channel |
| Video output | DisplayPort 1.2 | HDMI 1.4 |
| USB | 3.0 | 3.0 |
| DirectX | 12 | 12 |
| OS Windows | 8.1, Windows 10 | Windows 10 Fall Creators Update |
| Update frequency | 90 Hz | 60 Hz |
Modern VR headsets can be put in the following order in terms of their requirements for the computer hardware (first of all, for a video card and a processor) and, accordingly, the cost:
Headset
Computer / console
Total cost
StarVR One
1,500

USD

+
2,000

USD

+
Pimax 8K
1,350

USD

+
2,100

USD

+
HTC Vive / Vive Pro
780

USD

+
1,500

USD

+
Oculus Rift
650

USD

+
1,400

USD

+
WMR, Pimax 4K headsets
490

USD

+
750

USD

+
PlayStation VR
300

USD

+
600

USD

+
Software requirements is a little bit more complicated. For example WMR headset needs Windows 10 version not lower than Falls Creator Upgrade (Version 1709), and for HTC Vive which is more demanding for the hardware Windows 7 SP1 and DirectX 11 interface are enough.
In the virtual reality headsets, Fresnel lenses are often used where rings are superimposed on each other, each of which has a triangular cross section. These lenses are lighter and thinner than usual convex lenses. If there are many rings, then the image is clear, but a part of the light is dispersed because of frequent sections, and if there is less number of rings, the picture loses its sharpness. Another disadvantage of such lenses is the possible glare and highlight. Hybrid lenses are an attempt to get rid of the Fresnel lenses flaws, although many users do not see a particular difference.
What users really notice is the display resolution. Usually it is calculated for each eye, so before buying a device, you should make sure of the resolution format. For instance, the resolution of Oculus Rift CV1 is 2160 x 1200, but in terms of each eye it is 1200×1080. Today the largest resolution for an eye has the Pimax 4k headset — 1920×2160 pixels, although users note that it is impossible to achieve such a resolution in the headset, so the leadership in the picture keep Samsung Odyssey and HTC Vive Pro.
In the virtual reality headset, two types of displays are used:
OLED (including AMOLED and PMOLED) — wins in color and brightness transfer;
LCD — wins in the image sharpness.
VR headset Windows Mixed Reality
A range of devices for PCs based on Microsoft products was presented at the very beginning of 2017. They can be described as a separate device category because they are distinguished by a number of features:
Quick installation and configuration
. The whole process takes about five minutes. The devices are fully integrated with Microsoft products and perfectly match the tenth version.
There are fewer requirements for technology
. The virtual reality headset WMR is less demanding, and in an easier mode even an integrated video adapter of a good laptop will cope with it.
WMR can be used outside
— just put the laptop in the backpack, turn on the headset and play.
Good discounts and availability
. Some models (Acer or HP) can be bought for about 200
USD
— it is much cheaper than all other VR headsets for computers.
A short wire
does not allow to play from a stationary PC to the full, and USB extension cables do not always work correctly.
You cannot move your hands freely in games
. For example, you cannot put your hand behind your back because the tracking cameras are located only on the headset, so there is only Inside Out tracking.
Windows 10 Fall Creators Update
is required for playing games — with other OSs the headset will not even work.
Fragile controllers
can be broken from a blow, and the equivalents are sold only by Dell for 100
USD
.
Limited number of games
in Microsoft Store and a small number of games adapted for WMR games from SteamVR.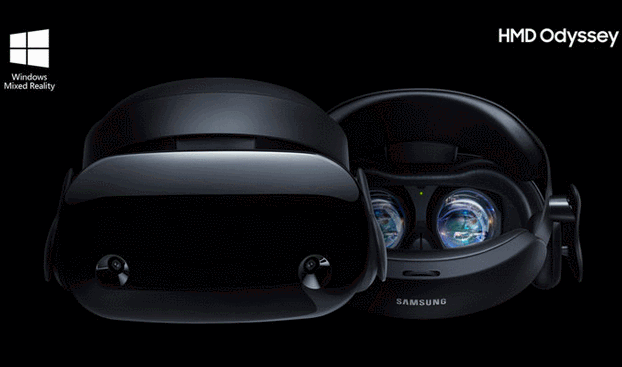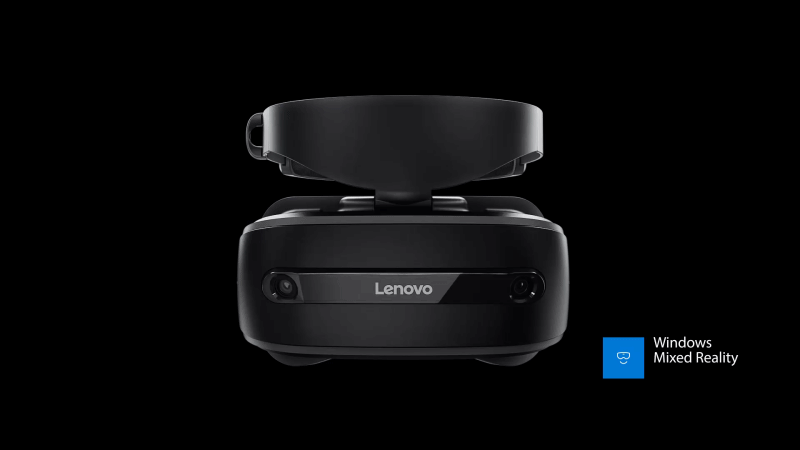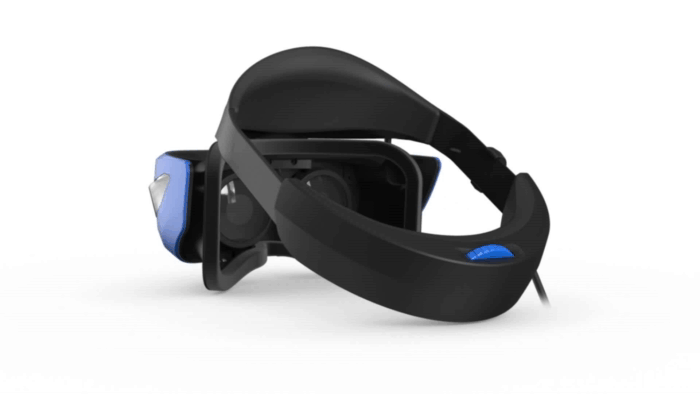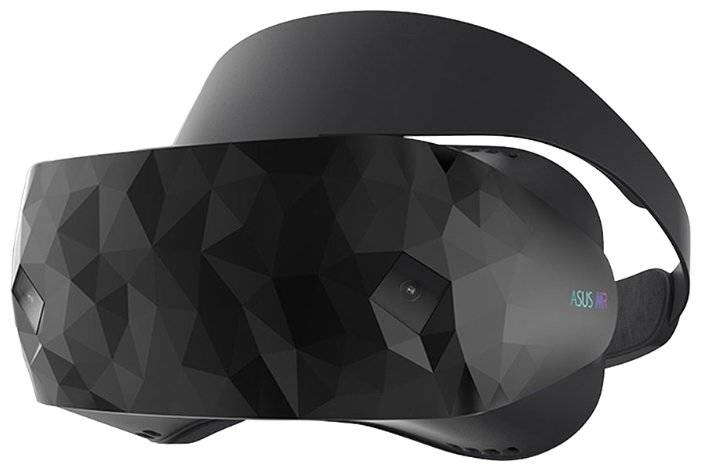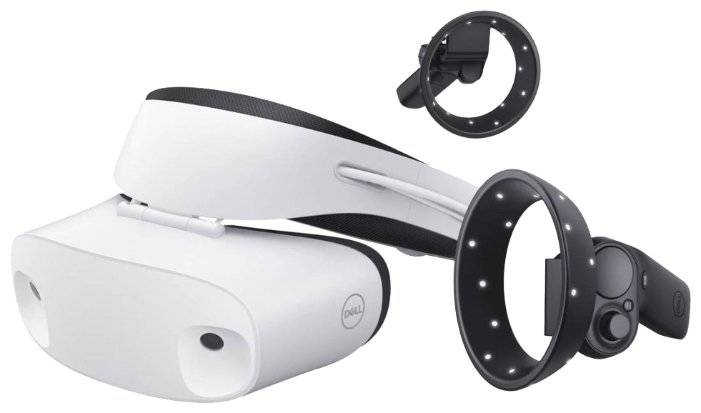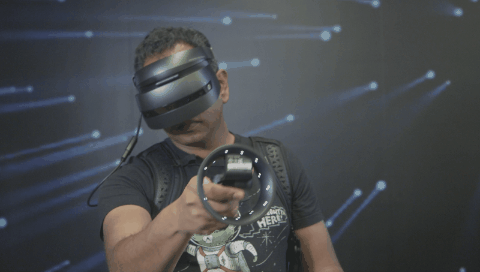 Virtual reality headsets for smartphones
Quick connection
to the smartphone.
There are no wires.
You can play anywhere with only two gadgets.
Low price.
The simplest devices in this segment consisting of cardboard and lenses cost just a bit more than 10
USD
.
Poor quality of immersion and graphics.
A picture that is transmitted from the mobile phone display is not originally designed for VR, so the quality is lower than for devices with specialized displays.
Not all smartphones support VR.
For example, Samsung Gear VR works only with 14 not very cheap models. This is because of the level of performance of mobile processors and the display. The total cost of the smartphone and headset will be 175
USD
– 300
USD
.
The game time is determined by the charge level
of the mobile phone battery.
Movements are not tracked.
Devices can only track head turns (3 DoF), but there is no tracking of hand movements or movements in space.
Limited software
and the lack of dynamic and complicated games
The complexity of the device control
is because of the lack of a controller in many models. Every time you have to take off the headset in order to open a new video or launch a new application.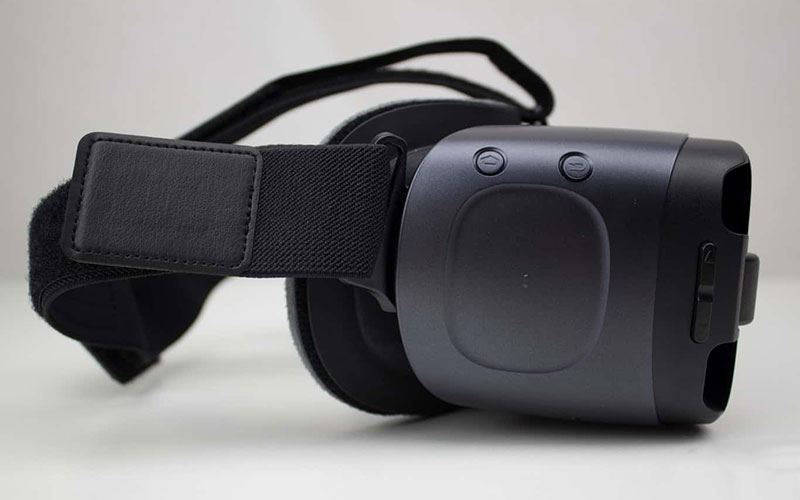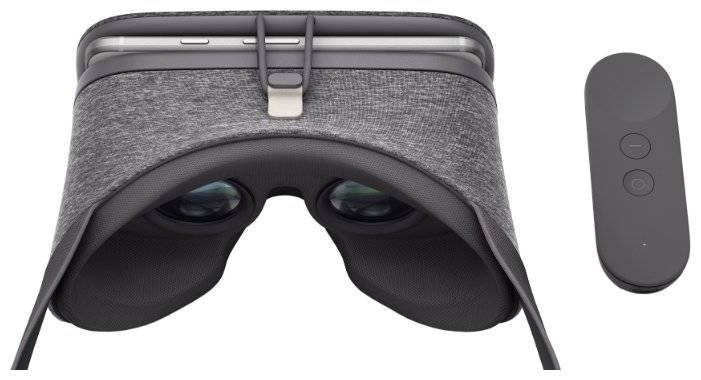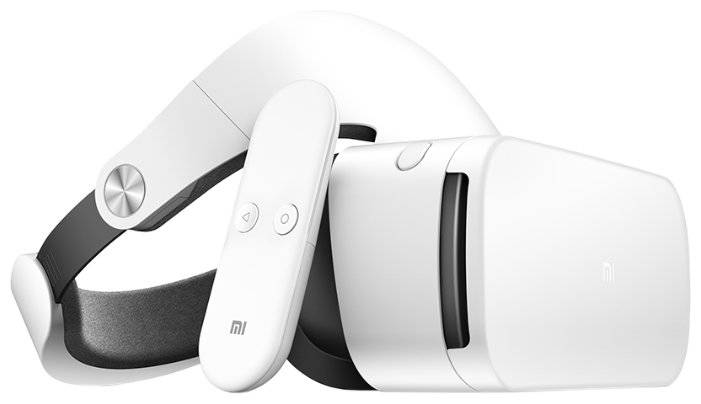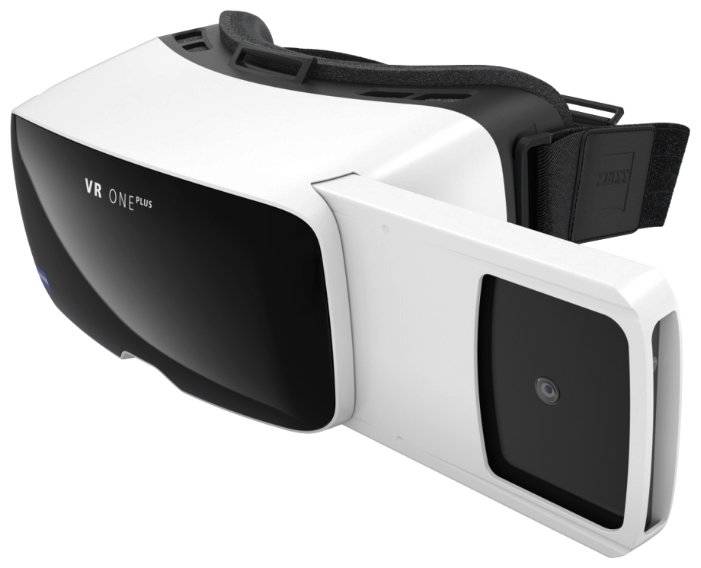 Standalone VR headsets
There is no configuration and installation.
The devices work directly out of the box, and controllers are already included in the kit.
There are no wires.
The devices are completely standalone and convenient to use anywhere and under any lighting conditions.
There are no hidden costs.
Accessories or additional devices are not needed, the game can be enjoyed immediately after switching on.
Tracking of static objects.
Some modern devices can show the boundaries of the game space and prevent a user from bumping into walls or other real-world objects thanks to the built-in cameras.
There is no tracking of controllers' movements.
Devices support only three degrees of freedom. However, with the release of Oculus Santa Cruz the situation may change.
Low battery capacity.
You can usually play during no more than 2-3 hours.
High price.
The latest devices significantly more expensive than virtual reality headsets for smartphones and are approaching the top VR headsets for the computer in their price.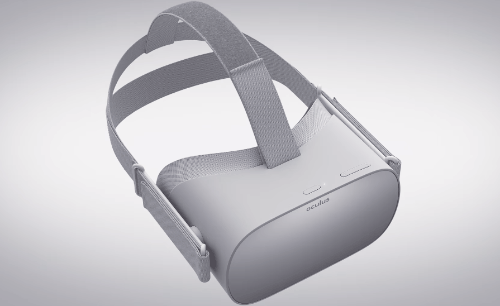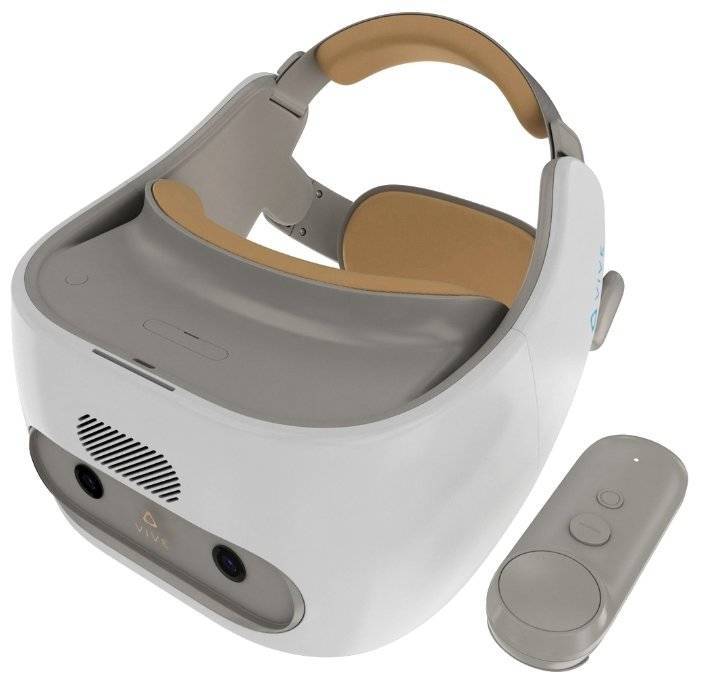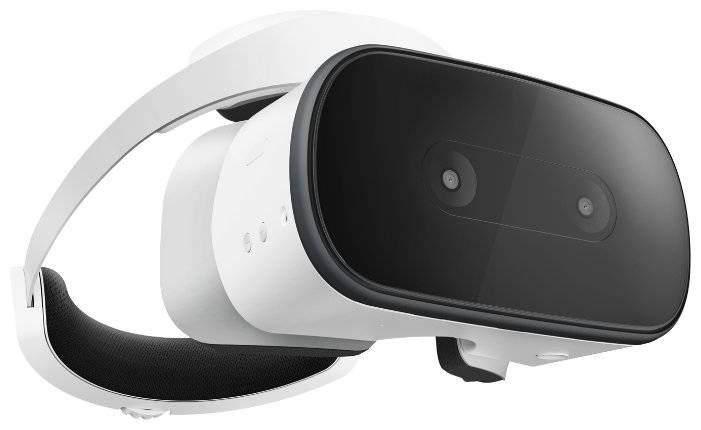 Controllers for virtual reality headsets
Paired controllers with sensors
with the ability of movements tracking in space are the most common types of virtual reality headsets that are connected to the PC. Such controllers make user's hands visible in the virtual world which enhances the immersion. They can include such sensors as a gyroscope, an accelerometer, a magnetometer and a compass for better self-orientation in space, but also have infrared or LED sensors. These sensors are tracked either from the base stations (Vive, Vive Pro, Rift, PS VR) or directly by the headset camera (WMR devices). In the near future, standalone devices with controllers which will be tracked from the headset will appear.
Usual wireless controllers
for navigation inside the game are not integrated into the virtual reality and are only needed to control by buttons as in a usual game console. Often only one controller is used for control. They are typical of standalone VR headsets and those headsets that work together with smartphones.
Game space is a virtual playground within the real world where you can play by tracking headset (head) and controllers (hands) movements. The virtual reality headsets track the location in space by two methods:
external — via base stations or external sensor-cameras — this is how Vive, Vive Pro, Rift and PS VR work;
internal — through the cameras integrated in the headsets the location of hands is tracked, and the headset position is determined by scanning the static surrounding real-world objects from the built-in cameras;
mixed — now it is used only by HTC Vive Pro which tracks both from base stations and from inside the headset.
.
Controllers tracking
Headset tracking
Tracking type
HTC Vive / Vive Pro
+
+
Oculus Rift
+
+
external
WMR headset
+
+
internal
PS VR
+
+
external
Oculus Santa Cruz
+
+
internal

Lenovo Mirage Solo
HTC Vive Focus

-
+
internal
Other standalone and mobile VR headsets
-
-
-

Microsoft Hololens
Magic Leap One

hand tracking
+
internal
Work in virtual reality headsets is possible in two modes:
3DoF — "three degrees of freedom" — you can see all the objects around by turning your head, but you cannot approach them because of the movement of the headset in real space;
6Dof — "six degrees of freedom" — you can not only see objects around, but also approach objects by moving your head. Six degrees of freedom can be achieved only when the headset is tracked in space.
Software and games in virtual reality headsets
Today SteamVR which contains applications for the most popular headsets (HTC Vive, Oculus Rift and WMR) is considered to be the most popular game platform thanks to its versatility. Each headset can work with a certain set of game platforms. For example, HTC Vive is initially oriented towards SteamVR, but it can run Oculus Home applications via the Revive system, but WMR headsets are limited only by SteamVR and Microsoft Store applications. The console PS VR has even less number of options — games can be downloaded only from the official PlayStation website.
Rank
Game
Price
1
The Lab
Free of charge
2
Beat Saber
19.99

USD

3
Waltz of the Wizard
Free of charge
4
Tilt Brush
19.99

USD

5
Rec Room
Free of charge
6
SUPERHOT VR
24.99

USD

7
The Elder Scrolls V: Skyrim VR
59.99

USD

8
Arizona Sunshine
39.99

USD

9
Job Simulator
19.99

USD

10
Realities
Free of charge
In addition to games, virtual and augmented reality headsets contain applications for:
viewing panoramic photos and watching videos;
studying medical treatment for doctors;
creating layouts and volumetric drawings;
creating 3D art objects;
training in simulation programs;
presentation of real estate.
Virtual reality headsets accessories
Wireless connection module with the PC TPCast— available only for Oculus Rift CV1 and HTC Vive devices, however, at the beginning of 2018, the development of equivalents for WMR devices was announced. Also in the near future an updated version of the device called TPCast Plus with enhanced stability and more capacious battery may go on sale. Indeed, the current adapter consumes a lot of energy, so additional 50

USD

power supply units are sold for it. The cost of TPCast module without battery starts from 300

USD

, and together with battery it is more than 310

USD

, so it's more profitable to buy everything in the kit.
Ceiling retractable lanyards and hooks system — coils with self-pulling wires are put on small hooks and they not only hold the wire above a user, but also protect it against excessive tension and breaking. It is a much more affordable option for a convenient game than TPCast. You can buy it on Amazon for 23

USD

+.
Replaceable face padding — comfortable cover are made of leather, velour and foam rubber. There are also disposable hygiene pads. The offers are relevant for headsets from Vive, Vive Pro, Oculus Rift, Samsung, Acer, HP and Lenovo. Prices range from 20

USD

to 50

USD

.
Extension cables USB 3.0 and HDMI — a useful accessory, taken into account that the original cables are limited to 4-5 meters. Some devices may experience operation problems and make errors, especially with a long USB cable. The cost of extension cables is from 5

USD

for each one.
A mesh backpack for the laptop — a useful solution for WMR devices which are less demanding and can work even with a good laptop. Some users play VR outside connecting the headset to the laptop, but to avoid overheating, it is better to use well ventilated backpacks. The cost is from 40

USD

.
Additional splitters / controllers USB 3.0 — most of all it will be useful to owners of complicated devices from HTC and Oculus which work with base stations. Each one will cost 5

USD

–10

USD

. The cheapest boards cost from 10

USD

.
Subpac M2X is an acoustic system that is put over the body like a usual vest. It was created to transmit tactile sensations when playing in virtual reality, although it is a little more than compact subwoofer that amplifies the low-frequency range to influence the user's body. In horrors it works fine, but the price of this gadget is 350

USD

.
Problems and criticism of virtual reality headsets
Health complaints represent one of the most serious points of using VR headsets. Most often, users complain of severe eye fatigue, nausea and dizziness when playing active shooters and racing simulators. This happens because the human brain processing visual information is lost because of the divergence between sensations and a picture. That's why most of the problems arise when people use headsets without tracking or with poor tracking, for example, in PS VR.
There are few quality games. The largest game store Steam contains about 2800 games and applications, which is more than 10% of all software in Steam. Very often these are only short demo games of no more than 4 hours of duration. Nevertheless, the peak of elitism of VR happened in 2015-2016, so the supply is growing and prices are declining. The average price of the game on Steam VR in 2017 was 9

USD

.71.
Problems with wires. It is the cables connecting the headset to the PC that is the biggest headache for users. Troubles arise not only because you have a wire under your feet and of its short length, but also when it is connected to the PC. Typical problems are related to the stability of USB 3.0 operation, the need to connect headset to ports directly on the motherboard, the lack of ports and incompatibility of extension cables.
Difficult configuration of quality tracking is one of the additional problems. Headsets that are connected to the PC are some of the best ones in terms of movements tracking, but sometimes it takes a long time to set them up. WMR devices have come close to solving this problem — the connection takes about five minutes, but the quality of controllers tracking is not high enough.
Interesting facts about virtual reality headsets
According to the polls, the average duration of gaming session in the virtual reality headset is 38 minutes. The highest rates have WMR, PS VR headsets and augmented reality headsets (more than 45 minutes of playing game), and the lowest — Google Cardboard and other VR devices for smartphones, except for Samsung Gear VR and Google Daydream. Users spend less than 25 minutes at a time using them.
Sony (43%) is the leader in sales of headsets for PCs and consoles in 2018, followed by Oculus (19.4%) and HTC (12.9%), while WMR devices still significantly lag behind (3.2%) .
According to American sociologists, a steady interest in VR devices is observed not only among the younger generation, but also among people over 50 years old.
The project of the first VR headset for the smartphone Google Cardboard was developed in the company as two engineers' own initiative. The corporation itself for a while regarded it as a project of secondary importance.
The future of virtual reality devices
Rapid market growth. The total number of VR devices can grow up to 68 million by 2020, and by 2023 the market volume can grow to 34 billion dollars.
Not only games. According to the forecasts, by 2022 gaming in virtual reality headsets will be only 38% of the total activity of headsets usage. VR headsets will also be actively used for health purposes, online events holding and video watching.
Is mixed reality the distant future? A truly full augmented reality with the ability to place objects of the virtual world based on real space is only possible now in Microsoft Hololens and Magic Leap which will cost several thousand dollars, and the number of applications and games for a mass-market user leaves much to be desired. Experts recommend waiting another 2-3 years before full-fledged mass-market devices that support mixed reality and software for them appear.
Productivity is increasing. Today about 75% of all sold virtual reality headsets work with smartphones. According to the forecasts of economists, by 2020 the role of smartphones will have slightly decreased and VR headsets for PCs, consoles and standalone stations will become increasingly popular.